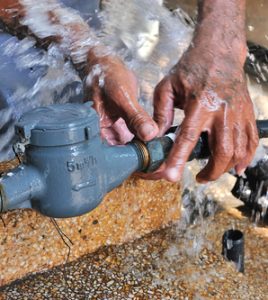 OUR COMMITMENT
We are committed to providing a top-notch plumbing experience through:
Accurate Diagnosis
Expert Installations & Repairs
High-Quality Workmanship
Excellent Customer Service
Free Estimates
Affordable, Upfront Price Quotes
All Work Backed by Full Warranty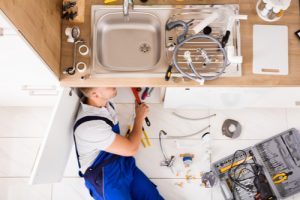 LICENSED & INSURED
When you call Plumbing Dynamics, a licensed, insured and background-checked professional will arrive to analyze and assess your needs. Plus, we carry 4X the state minimum insurance requirements for a Texas plumbing business! Nothing in your home is used more than your plumbing. You can be sure that any and all of your plumbing jobs are in the most competent and experienced hands.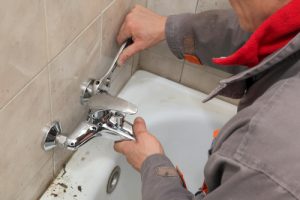 OUR GOAL
Exceeding your expectations is our #1 goal. In fact, we want you to feel so satisfied that you would call on us again, and trust us to service your family, friends, and colleagues. We like to be easy to work with. Never a "hard sell". Just straight forward plumbing repairs, done right, at the best value. With over 25 years of experience, we take pride in being experts in all things plumbing.
Plumbing Services We Offer
QUALITY PLUMBING SERVICE
At Plumbing Dynamics, we understand picking a plumber you can trust can be a daunting task, especially in the panic of an emergency. We want to help make your decision a confident one. We believe there are 5 important characteristics to look for when hiring a trustworthy plumber and that they are the foundation of building a great home pro relationship: Experience, Knowledge, Reliability, Reputation, and Licensing.
Plumbing Dynamics is a full-service plumbing company with over 25 years of experience. We have a broad and diverse base of plumbing knowledge led by the proficiency of our licensed, Master Plumber owner. Whether you need a burst pipe repair, a slab leak detection, and repair, a new standard or tankless hot water heater, or clearing a clogged drain or sewer line, you can reliably count on Plumbing Dynamics' accurate diagnosis and expert repairs. Customer satisfaction and pride in a job well done are how we've earned, and keep our good reputation!
No matter the size of the plumbing project, you'll get the highest quality plumbing service, from upgrading your hot water supply to a tankless water, to remodeling your master bathroom, or a whole house plumbing line replacement. We'll ensure that your residential or commercial plumbing project is handled smoothly and expertly. We are based in Carrollton, and we service the entire North Dallas area including Plano, The Colony, Lewisville, Addison, Frisco, and more.
Plumbing Video Camera Inspection
Take a Look Inside Your Pipe
Inspections are one of the most important aspects of a plumbing repair. When it comes to investigating the source of issues, the team at Plumbing Dynamics has got your back. With issues that are deeper within plumbing lines, a plumbing video camera can be utilized. Here a camera will snake into your plumbing lines attached to a monitor that the plumber will be able to view in order to see what's happening inside your plumbing lines. Using this method prevents major disturbance to your yard or home prior to repairs.
The next time you need a plumber in Carrollton, TX, trust in our team! Call 214-929-3431 to get your plumbing inspection scheduled.
Water Heater Repair and Replacement
Make Sure Your Home Has Hot Water
Whether you're starting to hear strange noises from your water heater, or it's taking longer and longer to get hot water out of your shower head, there are many signs that it might be time to replace your old water heater. For better efficiency and reliability, it is worth your time to consider a brand-new water heater. If you have questions about brands or capacities, we can help you out!
Plumbing Dynamics is the plumber in Carrollton, TX you can count on for a flawless water heater repair or replacement. Call us at 214-929-3431 to get started!   
Drain Cleaning & Repair
Clear Out Tough Clogs
We know that getting rid of clogs can be a hassle. No matter the type of clog and where it is in your plumbing line, our plumbers are able to access the area and remove the obstruction at any time. Have backed-up plumbing lines cleared out with the help of our team.
Call 214-929-3431 for plumbing services! Plumbing Dynamics is ready to help as your reliable plumber in Carrollton, TX.
NORTH DALLAS LICENSED PLUMBER
Plumbing Dynamics brings a particular sense of pride to each commercial or residential project we take on. Offering superior quality in service and technology, our licensed plumber expertly uses cutting-edge equipment to diagnose the problem with your plumbing systems and reveal the best solution.
A key factor of our superior service is its range. Our specialists are licensed plumbers with experience in working on systems throughout the Dallas-Fort Worth Metroplex. Need a plumber in Frisco or Plano? We're there! Do you need your plumbing serviced in Allen or McKinney? We've got you covered! Want to upgrade your home in Flower Mound to a tankless water heater or repair your slab leak in The Colony? We're on it! No matter your needs Plumbing Dynamics is the plumber service and repair contractor you can trust. We have a commitment to the community and with the application of superior experience and equipment, Plumbing Dynamics raises the bar!
Call Plumbing Dynamics today for service in Coppell, Lewisville, Frisco, and McKinney, including for your emergency plumbing service needs!